There are so many websites (for learning) available on the whole Internet, which may help you become wiser and more clever for free. Of course, some websites might divert you, but if you want to make the most of your Internet time, here is a list of sites to examine.
First and foremost, let me explain why you should take online classes. There are several institutes in the area that provide various courses with little substance. You can learn and get credentials from them, but you must learn on your own from other eLearning websites to become a professional. And if you want your courses, head over to EliteBGrowth.
1.Udemy
Udemy is a renowned e-learning site with about 60 thousand courses in various disciplines. They offer premium and free courses in both categories that you can enroll in and get a certificate. So, here's a pro tip: don't learn for credentials; instead, learn to improve your talents and abilities. Udemy offers various courses in areas such as development, design, self-esteem, motivation, and many more. Finding a decent course on Udemy is not difficult; I have also acquired an excessive number of courses from Udemy at the cost of $10 each course.
2.YouTube:
Many individuals use YouTube to view movies, music, and serials, unaware that there is a vast platform for learning something new or relevant to the industry in which they work. Yes, there are several YouTube channels with excellent educational information. The question now is how many channels are appropriate for your field. In such a scenario, you'll have to do your own YouTube search.
It's free, so you won't have to pay Anything to watch instructions; the good news is that many YouTube channels offer playlists, of course. For the time being, you can go ahead and check youtube.com on your own.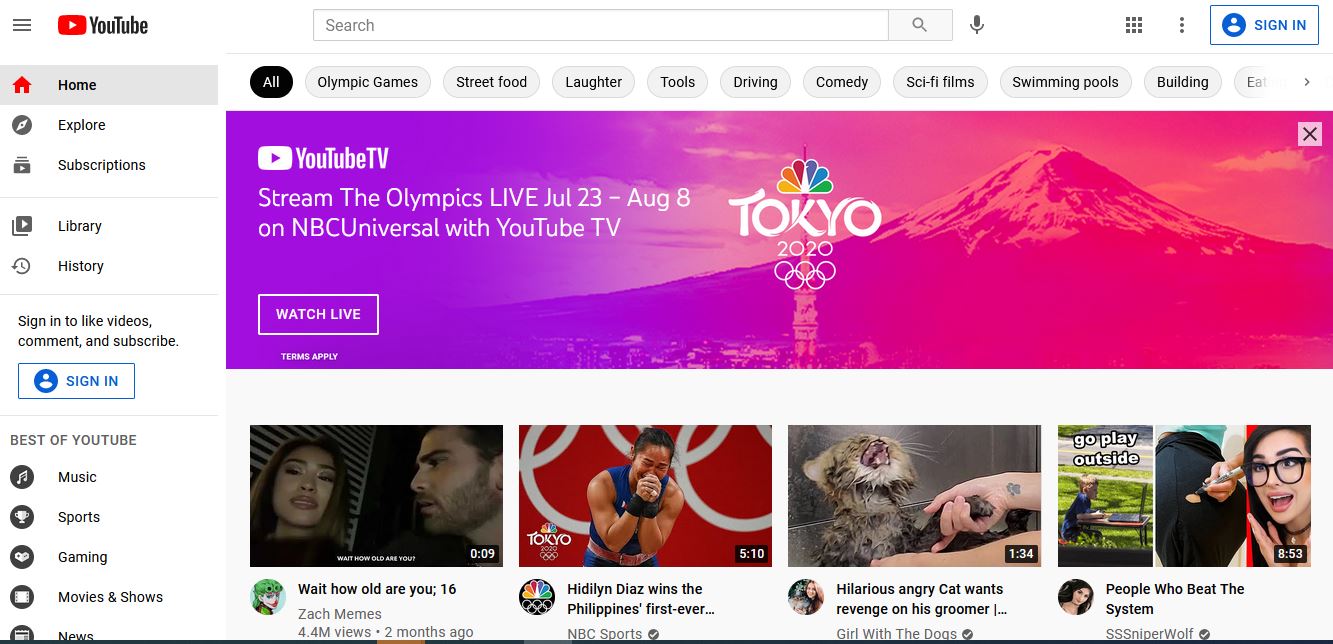 3. Quora:
Quora aims to exchange and expand global knowledge. It is a question-and-answer platform where individuals may ask experts questions and get answers. Simply put, Quora is the most acceptable source of information. The great thing about Quora is that it has questions from many sectors, like lifestyle, technology, travel, cuisine, the Internet, and many more. Ask Anything, and you will receive the most acceptable responses. Also, read the responses to the questions posed by other people.
In summary, Quora provides a wealth of knowledge and facts that are rarely available elsewhere. You may also publish blog entries on your knowledge. I've been in love with this website from the first time I saw it.
4.Lynda:
When it comes to e-learning websites, Lynda is one of the oldest. They have subscription levels. You may get monthly or yearly access to all of their courses and libraries at once. They also provide a wide range of course categories like development, design, ethics, project management, and many more. You can check out their material by visiting their official website. At the time of writing, they have two packages: one that is basic and costs approximately $19.99 per month, and another that is premium and costs around $29.99 per month. You may get any of them as yearly subscriptions.
Related Post: Can eLearning Classes Take the Role of The Traditional Classroom?
5.Coursera:
Do you ever wish to study at one of the world's best universities? You may now almost make this fantasy a reality. Coursera.com offers online courses in collaboration with some of the world's top universities, including the University of California, The Hong Kong University of Science and Technology, Stanford University, the University of Pittsburgh, the University of Tokyo, the University of Michigan, and many others. Coursera.com's methodology is quite similar to that of traditional classrooms. You learn through viewing demonstration films, doing exercises and tasks, and finally submitting your work. You are graded based on your tasks. The quality of content and material in this class is comparable to that of instruction at world-class colleges.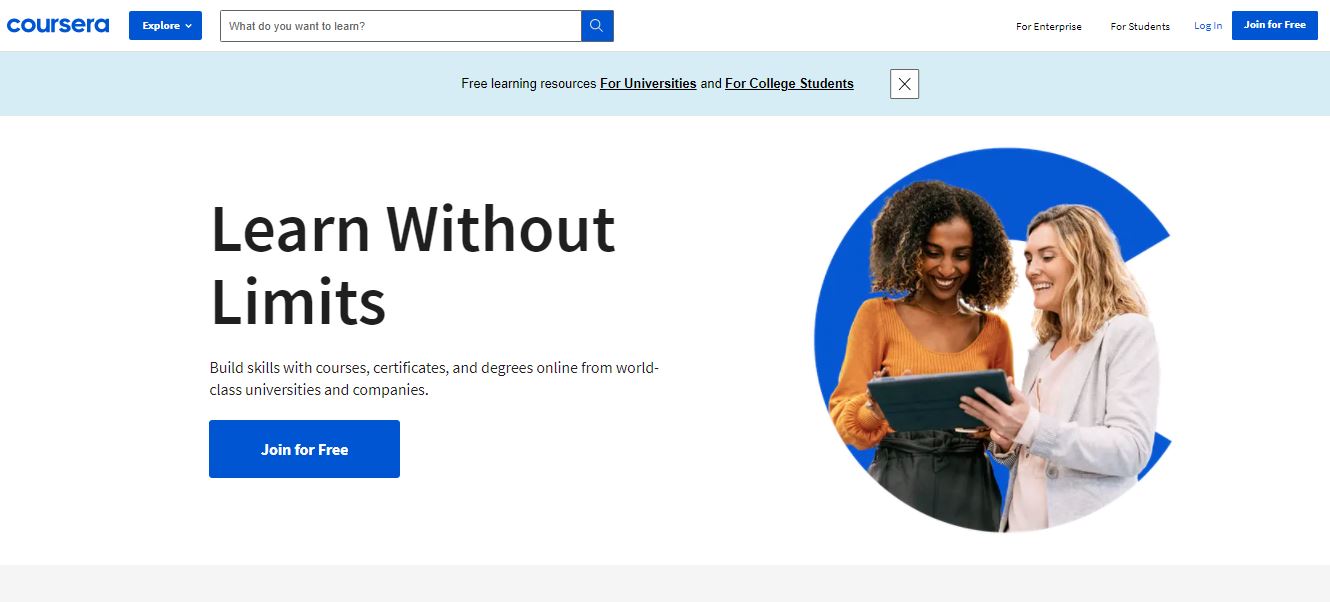 6.Codeacademy
You can learn the fundamentals of coding at codeacademy. You might not become a skilled coder right away if you follow the lessons, but this site will educate you on how to get there. It now offers seminars and courses on web technologies such as HTML, Javascript, jQuery, PHP, Ruby, WordPress, etc.
7.Code school:
The code school is quite popular. If you want to study development in a unique and concise step-by-step manner, this website is for you. They offer demo videos as well, so you should go ahead and check them out for yourself. So when I mention "uniqueness," you'll understand what I mean. Plural Sight has bought Code School, which is fantastic news. So, you may now view the code school classes on multiple sights.
8.Digital Garage By Google:
It is a Google initiative centered on teaching digital marketing ideas to students who want to study Search engine optimization, the newest Google technology with algorithms, how to make online businesses popular, and many other things. This is a single course that includes a wealth of high-quality content in both text and video formats. You will also receive Google certification in digital marketing upon completing this course, which is quite significant. My advice is to prioritize learning over credentials.
9. FreeCodeCamp
In my list of learning websites, this is one of the most popular. You will adore it. They provide completely free knowledge. This website is only for developers; if you want to understand development in depth with excellent principles, I recommend this website. They provide over 2840 hours of information and four types of free certifications: front end, backend, data visualization, and full-stack development. Many of the 9000 FreeCodeCamp members have landed their first developer jobs. Over 11,0000 experienced developers have secured better employment.
The list of such websites is lengthy. I attempted to cover just those that I found really helpful and valuable. Is there a wonderful internet resource that I'm overlooking? Please share it with us by leaving a comment below. Please share this page using the social sharing icons provided below so that everyone is aware of these sites.