Average designs produce average results. Here at ElitebGrowth, we strive for excellence every time and all the time.
Elite B Growth offers a wide range of expert eLearning services to help you create transformative training and development content for individual and organization learning programs.
We will work closely with you to define your needs and objectives, develop the necessary strategies and solutions to get you there and deliver what is needed in a structured manner.
With over ten years of experience and a network of the best eLearning content providers, we can help you to develop training materials that promote skills development at all levels.
Articulate "Storyline"
And Captivate
Don't know which eLearning authoring tool to work with? Have one in mind? From Adobe's range of eLearning tools to Articulate Studio, Storyline, and even PowerPoint, we can work with across all authoring tools and deliver in any format
Articulate, Storyline and PPT Templates
We also ensure that all course content is SCORM-compliant to ensure they can be shared with other compliant tools and systems without losing its structure. Our experienced instructional designers can easily create course content that fits your current system or create a new experience for your learners.
How do you measure the extent to which your learners have mastered course objectives? Quiz and assessments draw attention to the most essential elements in your eLearning course and determine its effectiveness.
We can help you create insightful quizzes and assessments that reinforce learning through corrective feedback, identify learners' strengths and weaknesses, and keep track of learners' progress.
This ensures that your course content achieves its goal. Find out how we can help you grow.
Visual Instructional Design
It takes a lot of skill and experience to create practical eLearning courses that illustrate the information you wish to pass across. We work on the principle that is simply telling is not teaching.
This is why we go above and beyond to create engaging and effective Instructional materials that increase assimilation, boost knowledge retention, and promote skills development at all levels.
We do this by taking the time to understand the end-user and what motivates them to learn and retain knowledge. Find out more about how we can help you grow.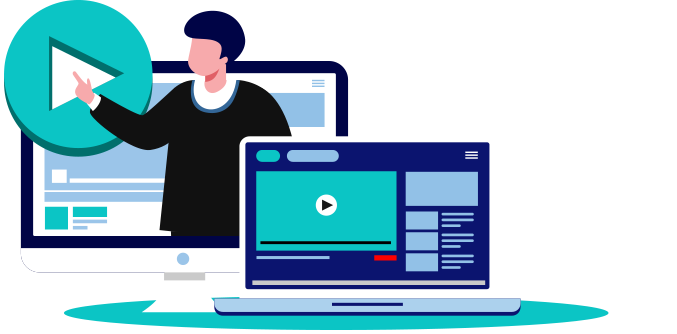 Looking for a an excellent way to tell your story? A business video series offers a unique opportunity to connect with a wider audience, help them better understand complex topics within your industry, and encourage them to engage with your company.
We can create a video series with a collection of informative videos on your business with the same end goal in mind: Telling your story. Traditionally containing three or more videos, they're designed to have a universal appeal to customers and non-customers alike.
Your learners will benefit from having a live or animated character or guide speaks directly to them and take them through each lesson.
Animated educators enhance creativity in learners and motivate them to explore complex dimensions of knowledge. Lessons can be presented in story form which improves comprehension.
At EliteB Growth we can help you develop an animated educator avatar with a "personality" that's in-line with your brand. Help your students learn new skills and hone existing ones while making your presentations more engaging by incorporating animated educators.
Looking for a way to illustrate your ideas to team members and stakeholders? Our storyboard services are designed to help both corporate and individual instructors visualize their ideas.
We can help you to create detailed storyboards showing how the course content will playout.
This will highlight any potential issues in the script and strengthen the vision of the screenplay so they can be fixed before shooting commences.
Are you having a hard time visualizing your storyboards? Reach out to Elite B Growth today and get fantastic storyboards that simplify your eLearning development.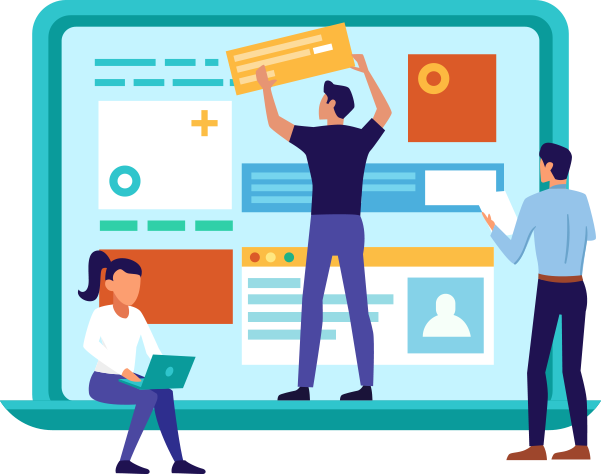 Are you looking for a fast, responsive, and easy to use the website to host your online training courses and track learner's progress?
Your e-learning courses deserve a suitable platform where they can be easily hosted and managed. At EliteB Growth, we can help you create a custom e-learning website or set up an existing third-party LMS platform like Teachable, Thinkific, Moodle, and Kajabi to get you started.
Get the look, feel, and functionalities you need to manage your courses, track student performance, and get the most from your e-learning programs.